Content 2.0 is a systematic approach to distributing content throughout the World Wide Web efficiently, quickly, and cost-effectively.
All the Internet gurus today agree:
The key to Internet success is to "Market with content."
Content, content, content.
But then you write an article. Nothing happens. And you conclude: marketing with content doesn't work.
The problem is that you lack a systematic method for "syndicating" your content - getting it in front of as many eyeballs as possible.
And that's the missing link ... and the key to unlocking the power of the Internet ... you'll gain by attending "Content 2.0" teleseminar featuring yours truly with Wendy Montes de Oca, MBA.
Wendy is the best-kept secret on the Internet today: the consultant behind much of my Internet success ... and the success of many online marketers bigger and more successful than me.
At a popular online publisher, Wendy's system for leveraging synchronized content syndication helped grow subscribers to over 200,000 and contributed to a multi-million-dollar business.
For a well-known health website, Wendy's secrets helped build the list to over 30,000 subscribers in three months as well as increased traffic visits and rank by more than 1,000% and 80%, respectively.
And finally, at a top investment website, in less than five months Wendy's powerful and cost effective tactics helped increase traffic visits by more than 75% ... traffic rank by nearly 150% ... as well as monetized that traffic for a return of more than 200%!
Best of all, these powerful tactics are a "do it yourself" system for marketing with free content.
You don't need Wendy, me, or anyone else to do it for you.
Using Wendy's strategies to distribute your free content, you can:
Generate massive traffic.
Establish your reputation as an expert in your niche.
Build a large and profitable opt-in e-list.
Cement your relationship with your subscribers.
Increase orders, sales, and revenues online.
Improve your organic presence and overall market awareness.
During our "Content 2.0" teleseminar, Wendy will walk you through the 5 critical steps of effective leveraging synchronized content syndication through:
Syndication partners and content networks.

You'll learn the identities of websites and partners who can offer your content to their visitors and members - and how to submit your articles to them.

Online press releases.

Every article can and should be reworked into a press release that you can post on PR websites such as PRbuzz and PRLeap.

Social networks and communities.

Discover how to use Twitter, Digg, and many other social media to drive traffic to your content and your website.

Content and article directories.

We'll review which article directory sites are important and how to submit articles to them.

Relevant posts to targeted blogs and forums.

Post excerpts from your articles on relevant blogs, forums, and bulletin boards - with a link to the full article.
Other topics to be covered in our Content 2.0 teleseminar include:
How giving away free content can build your Internet marketing business.
Best topics and length for free content articles.
Repurposing existing content for syndication.
How much content must you produce to get good results?
How many places should you submit an article to?
Optimizing your content with keyword phrases.
Multiplying results with "content synchronization."
Where to post your articles on your own website.
The 5 most influential article directories on the Internet.
Getting other e-zines to run your articles.
Syndicate more content with snippets and blurbs.
How to track and measure content syndication results.
Businesses of any size can profit from content syndication.
"If you work content syndication into your week's routine of marketing tactics, any business - big or small - can turn their content into buzz, leads, and sales," says Wendy.
The "Content 2.0" teleseminar is scheduled for 2pm EST on February 17 and February 24. The cost is just $19. To register, click here now:
Sincerely,
Bob Bly
P.S. Start the year off right! If you want 2010 to be the year your website gets more traffic, leads, sales, and buzz ... and don't want to spend a fortune doing it ... then this is one event you can't afford to miss.
About Bob Bly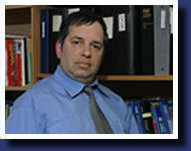 Bob Bly is a full-time freelance copywriter specializing in direct marketing. He earns more than $700,000 a year from his writing, and became a self-made multi-millionaire while still in his 30s.
A copywriter for more than a quarter of a century, Bob has written promotions for over 100 clients including Phillips, Agora, KCI, 21st Century, Weiss Research, EBI Medical Systems, Sony, IBM, AT&T, Grumman, Crain Communications, McGraw-Hill, Intuit, and AlliedSignal.
Bob is the author of 70 books including
The Copywriter's Handbook
(Henry Holt) and
Business-to-Business Direct Marketing
(NTC Business Books).
He has published more than 100 articles in such publications as
Subscription Marketing
,
Direct
,
Business Marketing
,
Writer's Digest
, and
Amtrak Express
.
Bob's writing awards include a Gold Echo from the Direct Marketing Association, an IMMY from the Information Industry Association, two Southstar Awards, an American Corporate Identity Award of Excellence, and the Standard of Excellence award from the Web Marketing Association. He also taught writing at New York University.
Bob has appeared as a guest on dozens of TV and radio shows including The Advertising Show, Bernard Meltzer, CNBC, and CBS Hard Copy. He has been featured in major media ranging from the
LA Times
and
Nation's Business
to the
New York Post
and the
National Enquirer
. He was formerly the advertising manager for Koch Engineering, a manufacturer of equipment for the chemical industry.
About Wendy
Montes de Oca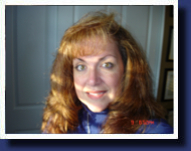 Wendy Montes de Oca, MBA is President of
Precision Marketing and Media, LLC
. She is an online marketing and direct response expert with over 16 years experience for leading the marketing efforts for top publishers such as Agora/Early to Rise, Weiss Research, and NewsMax as well as Fortune 500 companies such as General Electric, Chase Manhattan Bank, CitiGroup, and Automatic Data Processing. Her consulting clients past and present include Bob Bly, Clayton Makepeace/NewsBlarg.com, AppleBoost.com, Al Sears MD, and many more.
Her background includes multi-channel marketing (print, email, direct mail, radio, TV) with expertise in direct response marketing for the Web. Her marketing initiatives helped bring in millions of dollars in revenues for the companies she has worked for.
Wendy received a Bachelor of Science degree from St. John's University and a Master of Business Administration degree from Nova South Eastern University. Throughout her career, she has been recognized with various awards for quality, innovation, teamwork, and new product/new business development.
She is also a distinguished speaker at marketing conferences such as Specialized Information Publishers Association (SIPA) and author of several marketing and business articles for
Early to Rise
,
Makepeace Total Package
, and
Target Marketing
, just to name a few. Her blog,
www.musclemarketing.
blogspot.com
was named by industry staple, Best of Web, as "top internet marketing blog."
For more information visit
www.precisionmarketing
media.com
.
What they say
about Bob Bly
"Good things are happening. I am getting a steady stream of Trial and Demo requests from the new site. These requestors are filling out the entire contact form. The site is simpler now, and I am still working to make it even more so. I appreciate your work."
--
Jim Romano, DataForceOne
"Thank you so much for your wonderful work. It has been a pleasure working with you and I look forward to working with you on another project in the near future. You were always available, quick to answer questions and always exceeded my expectations. You truly are a gifted writer."
--
Aaron Griffith, The Griffith
"Bob, again thanks for the great copy. You consistently help us reach customers with compelling, actionable content, when others just can't!"
--
William McElleney, IBM
"The feedback keeps coming in and we all agree yours was a truly helpful, useful, insightful and effective workshop. You did a fantastic job inspiring the troops and we've already begun applying some of the key learnings."
--
Paul Connors, Copywriting Manager, A large financial services company in the Chicago area